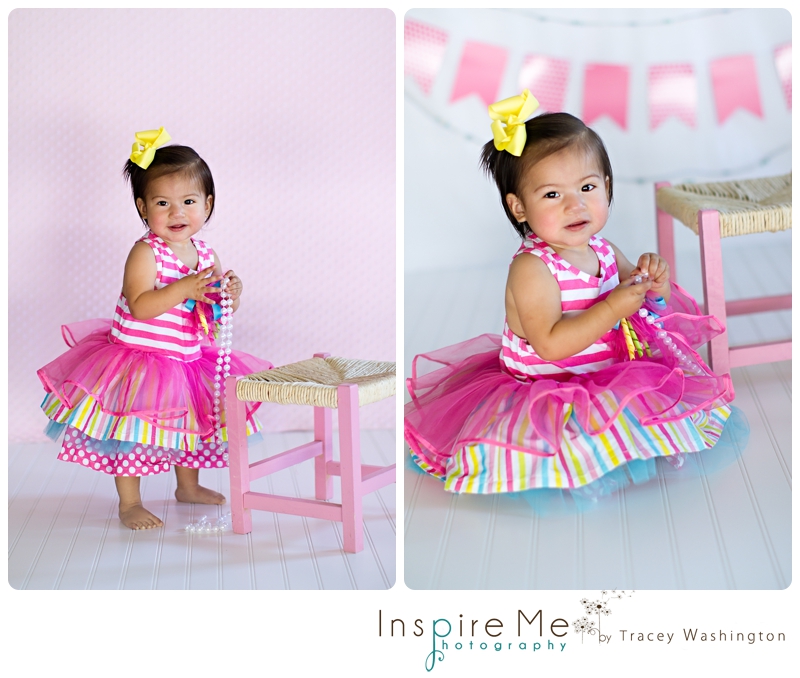 This beautiful girl came out to celebrate and knows the way to my heart…pink and pearls and an adorably bright bow. Another of my favorite clients and their journey into parenthood and falling in love. A gorgeous
maternity session
at the botanical gardens, followed by a beautifully sweet
newborn session
shortly after. This beautiful blanket was her Daddy's when he was little and we used it in her newborn session. Love to see how much my babies grow in a year!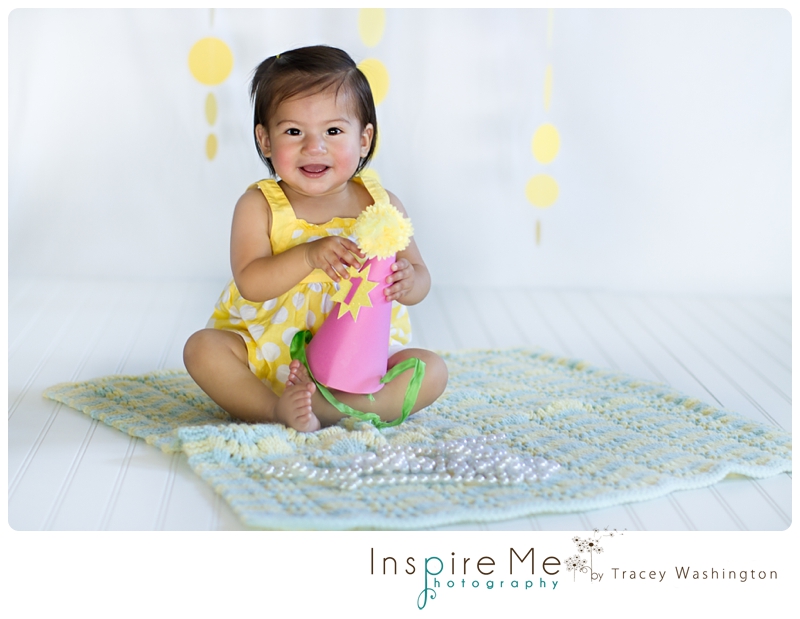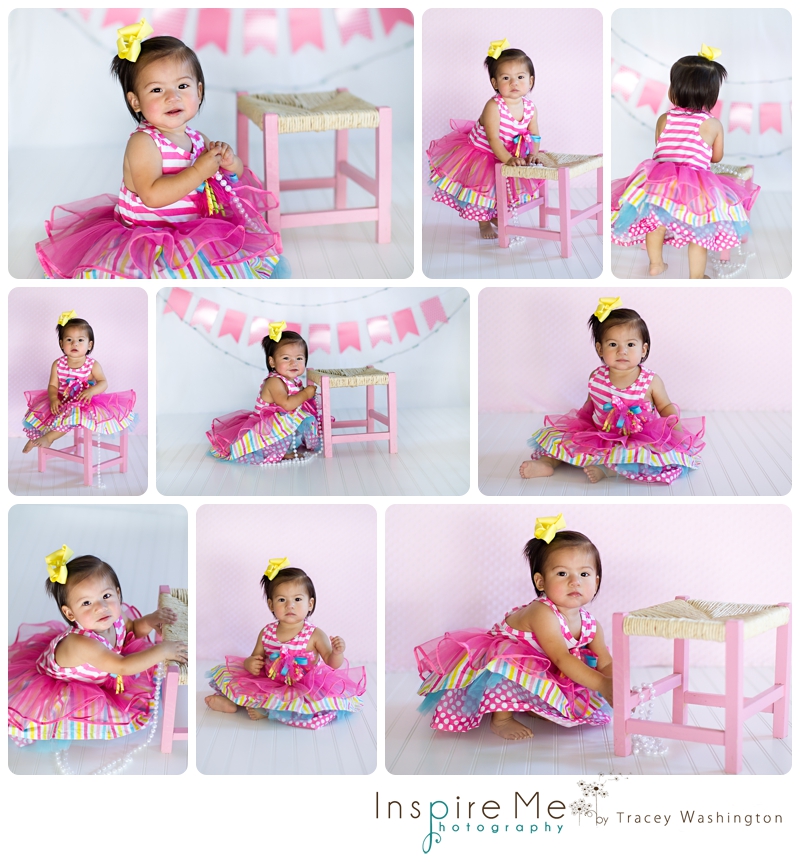 I was especially in love with the cake smash theme, "You Are My Sunshine"…because every parent knows that this song will forever rest in our hearts when it comes to our kids. That smilie! … Just makes me happy.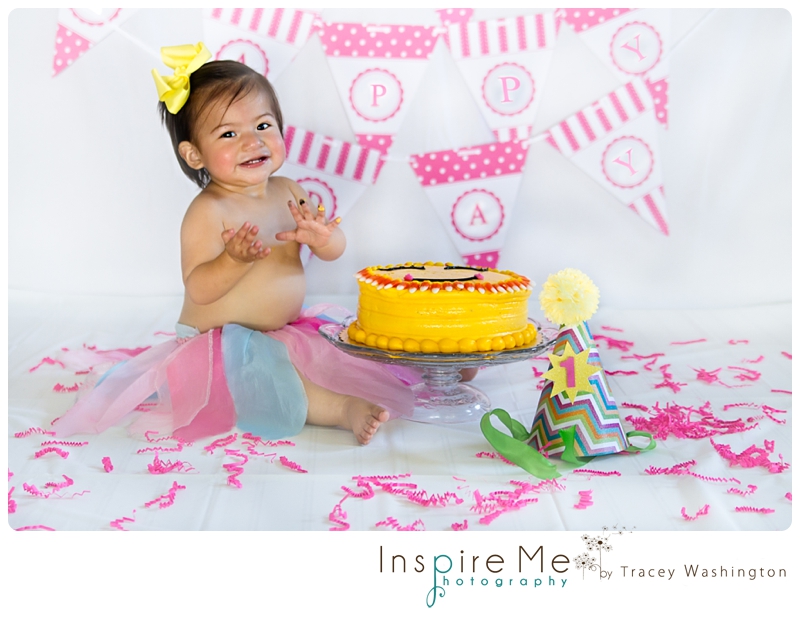 The cake smash part was a little more work. Baby girl made me pull out all the tricks in my book, including my 8 year old girl. No matter what the age, every little girl
loves
older little girls. We got some laughs and smiles with a little bit of child labour in the form of a dancing, singing, prancing 8 year old (she totally loved it!).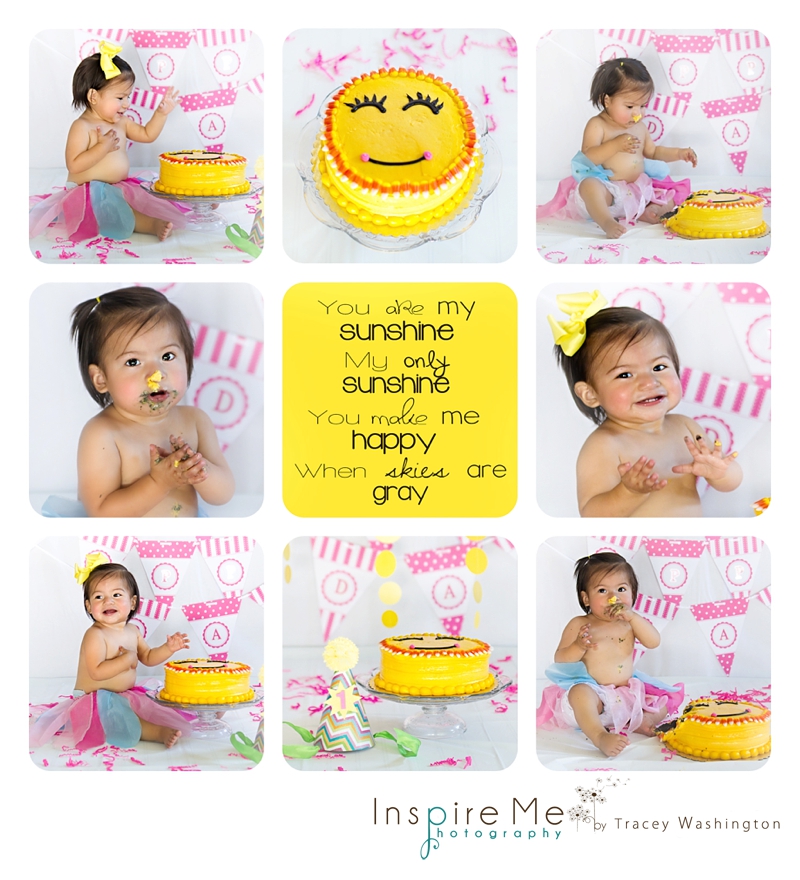 I will forever be grateful for their trust and faith in my work, for bringing their gorgeous baby girl over so I can get my cuteness overload fix, and for the little treat they left my 8 yo assistant. Love this little family!