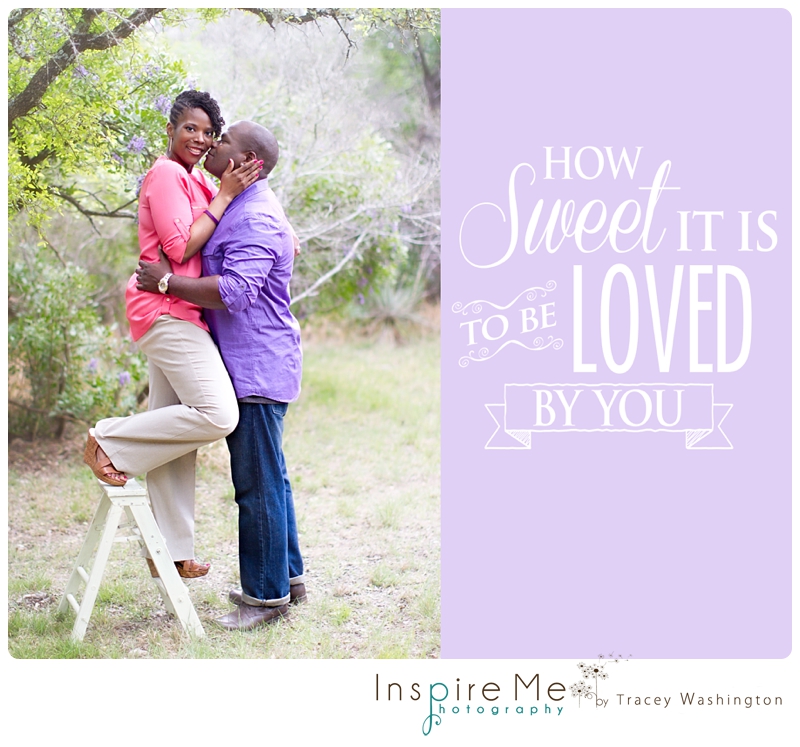 So wonderfully blessed and very honored when out of town clients book a session. They've searched and found my
website
or
Facebook page
and take a leap of faith hiring a photographer in city unfamiliar. When Federica contacted me from Georgia, I was delighted and instantly felt a connection, it's my husband's home state after all. She wanted to take a little time to photograph their first anniversary together as a couple while she was in town visiting. San Antonio is a military town and Ronald's duty has brought him here. So, when I say I am honored to photograph these two, it is an understatement… I am honored to provided memories for a service member, and honored that in a love-filled, but brief, visit, they took a little time to spend with me.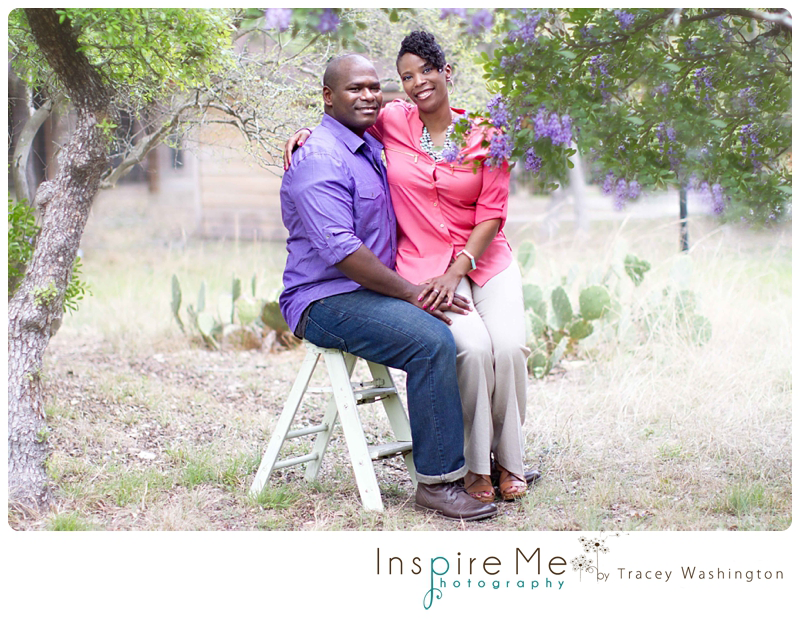 After establishing a session time and hoping the weather would cooperate, we woke to gray and gloomy skies. Oh NO!! Our property was bursting with the purple blooming Texas mountain laurels and the air smelled like grape soda. The sky however looked dim and I knew I'd better get some umbrellas just in case. Our time frame didn't allow for rescheduling and I was going to make the best of it.
While shopping for a couple of umbrellas, I wished Ronald would be wearing a purple shirt instead of plaid as Federica had described, plaid was really hard to match, umbrella-wise. When they arrived, the skies had cleared enough that I knew we'd be safe from rain, and Ronald? He was in a purple shirt. It was a last minute change and I am totally convinced now that I am indeed, psychic. Or maybe telepathic. Whatever it was, it was a gorgeous session with a gorgeous couple and I couldn't have been happier. Loved, loved, loved photographing these two in the beautiful purple blossoms.